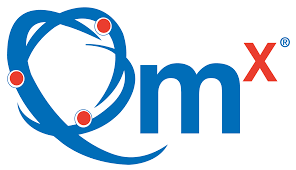 QUANTUM MECHANIX
Quantum Mechanix Inc. is a Los Angeles-based creative studio and developer of screen-accurate replicas, collectibles, apparel and artwork inspired by entertainment's most beloved shows and movies.
We focus on serving the most demanding customers – from dedicated fans to the industry's most prestigious production companies and studios – with the most detailed, accurate, beautifully finished products possible.

Our product lines include:
Character figures, from our realistic 1:6-scale articulated figures and Mini Masters figures to our signature stylized Q-Figs and Q-Bits.
Screen-accurate re-creations of props and scale models.
Detailed plush characters, including our Q-Pals™ plush figures.
High-quality prints inspired by beloved science fiction TV and films. This category includes blueprints, expanded-universe reference packs, and character and vehicle posters.
Highly detailed novelty collectibles such as key chains, badges, challenge coins and jewelry from our QMx Caliber™ line, plus Q-Tags™ luggage tags, stickers and more.
Apparel, including "discreet geek" T-shirt designs.
QMx currently operates under licenses from such studios as Bad Robot Productions, CBS Consumer Products, DC Entertainment, Funimation, Marvel, Mutant Enemy Productions, NBCUniversal, Paramount Pictures, Sony Pictures Entertainment, Sunrise, Twentieth Century Fox and Warner Bros. Entertainment.
Licensed franchises include Bad Robot, Battlestar Galactica, Cowboy Bebop, Dr. Horrible's Sing-Along Blog, DC Universe, Firefly, Star Trek, Super 8, and Supernatural.